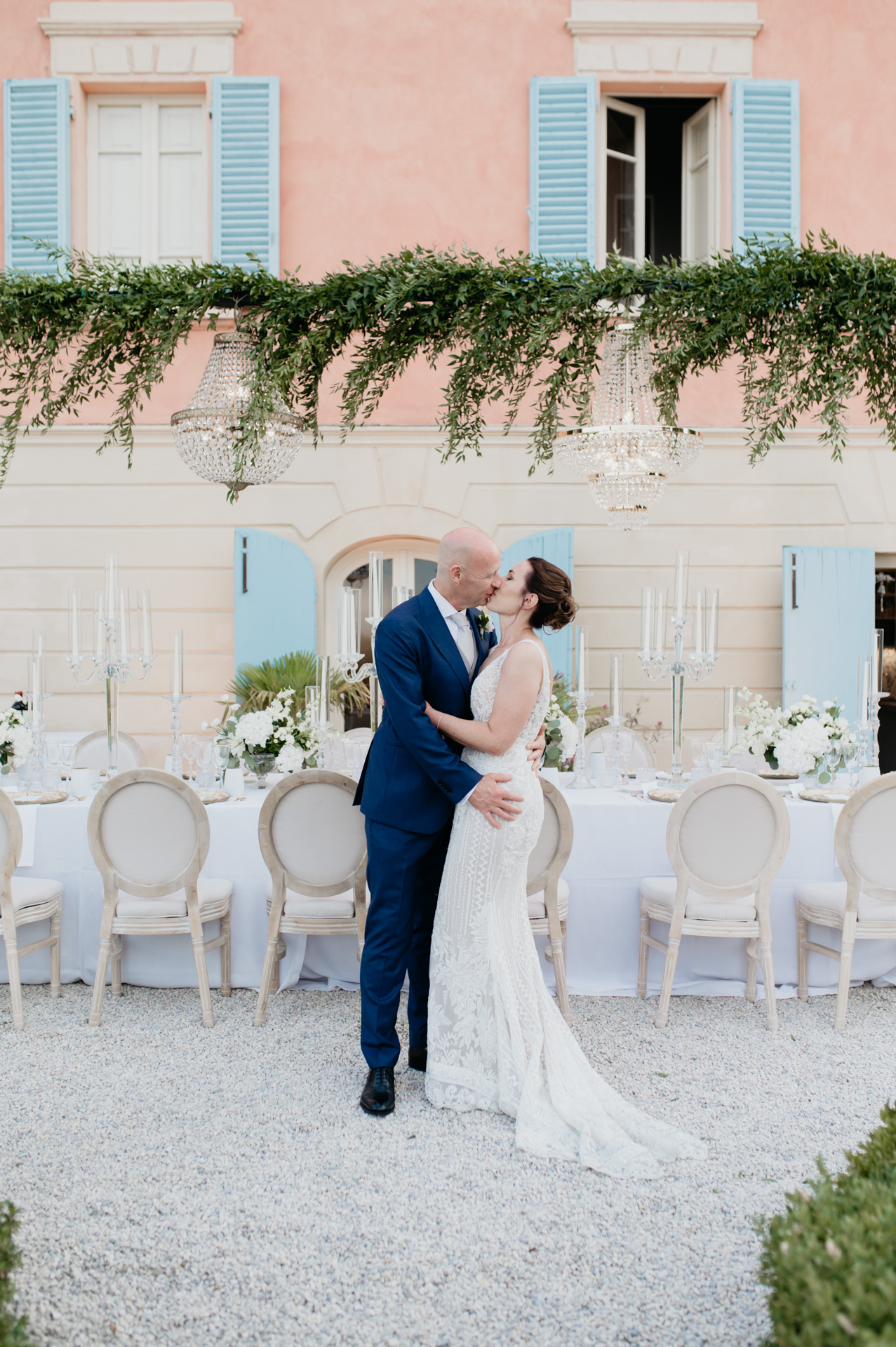 Location: Villa Fontelunga
Style: Timeless Chic
Photography: Lucrezia Senserini
Not all couples dream of a large event on their wedding day. What may be lost in numbers is made up for in authentic, more thoughtful, and intimate experiences.
For Amy & Paul, an intimate wedding, only surrounded by their close loved ones, was their perfect day. The day started with an intimate town-hall ceremony with gentle music from the harp, followed by a timeless and chic celebration at the Villa Fontelunga, a perfect setting for a destination wedding in Tuscany with breathtaking landscapes. Villa Fontelunga offers luxurious accommodations surrounded by the ethereal nature of Cortona, Tuscany, making it the ideal backdrop for a dreamy wedding day.
Wedding Design | Destination Wedding in Tuscany
From tall, crystal candlelights to beautiful, dripping chandeliers, every detail curated resulted in the perfect al fresco celebration. With a banquet table comprised of a tablescape of neutral colors and a hint of gold, and classic floral installations, it is no surprise every detail radiated elegance. 
A perfect day must end with the perfect night. The lovely couple and guests were surprised by an exquisite performance from a surprise opera singer. Amy & Paul's big day ended with the cutting of a Millefoglie cake with fresh berries and a fun sabering of champagne and dancing. 
Leave it to Lucrezia Senserini to capture the ethereal beauty of Amy & Paul's intimate moment. 
Wedding created by Moretti Events Destination wedding in Tuscany