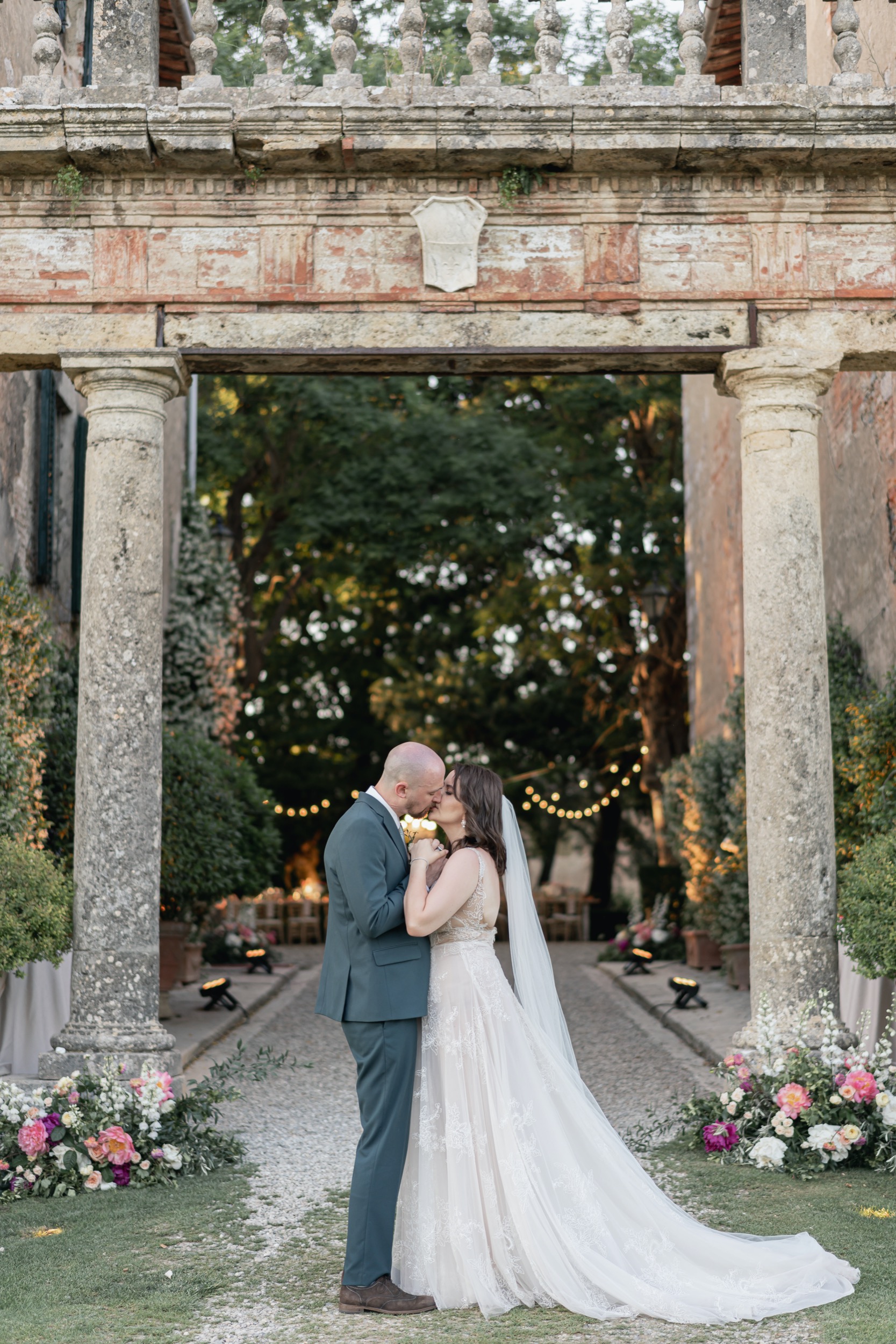 Location: Borgo Stomennano
Style: Whimsical
Photography: David Bastianoni Studio
Ana & David held their exclusive destination wedding in a stunning family estate – Borgo Stomennano, nested in the heart of Tuscany, Chianti region.
This property is surrounded by woods, vineyards and olive groves, and is really a perfect place for a chic celebration! When our couple saw this luxury wedding venue for the first time they knew immediately this was the one.
The wedding day started with snapping lots of getting-ready photos in bridal and groom suites. What a perfect way to start the big day, especially with the best friends by your side!
Exclusive Destination Wedding Planner in Tuscany
Ana and David wanted their summer wedding in Tuscany to be vibrant, elegant, and full of colors. Following our advice and the florist's ideas based on the couple's vision, they chose pink, white, and orange color palette both for the symbolic ceremony in the garden and the wedding reception.
The couple paid particular attention to all the details of the decoration of the imperial table which turned out magically! The colors of the wedding blooms and fresh summer fruits were tied together with hints of gold and Tiffany blue. The reception dinner was hosted outside, where the space was dressed up with stunning chandeliers which seemed to be floating in midair!
See the whole gallery to see all the details of this beautiful wedding in Italy!
Coordination and planning by Moretti Events | Exclusive Destination Wedding Planner in Italy