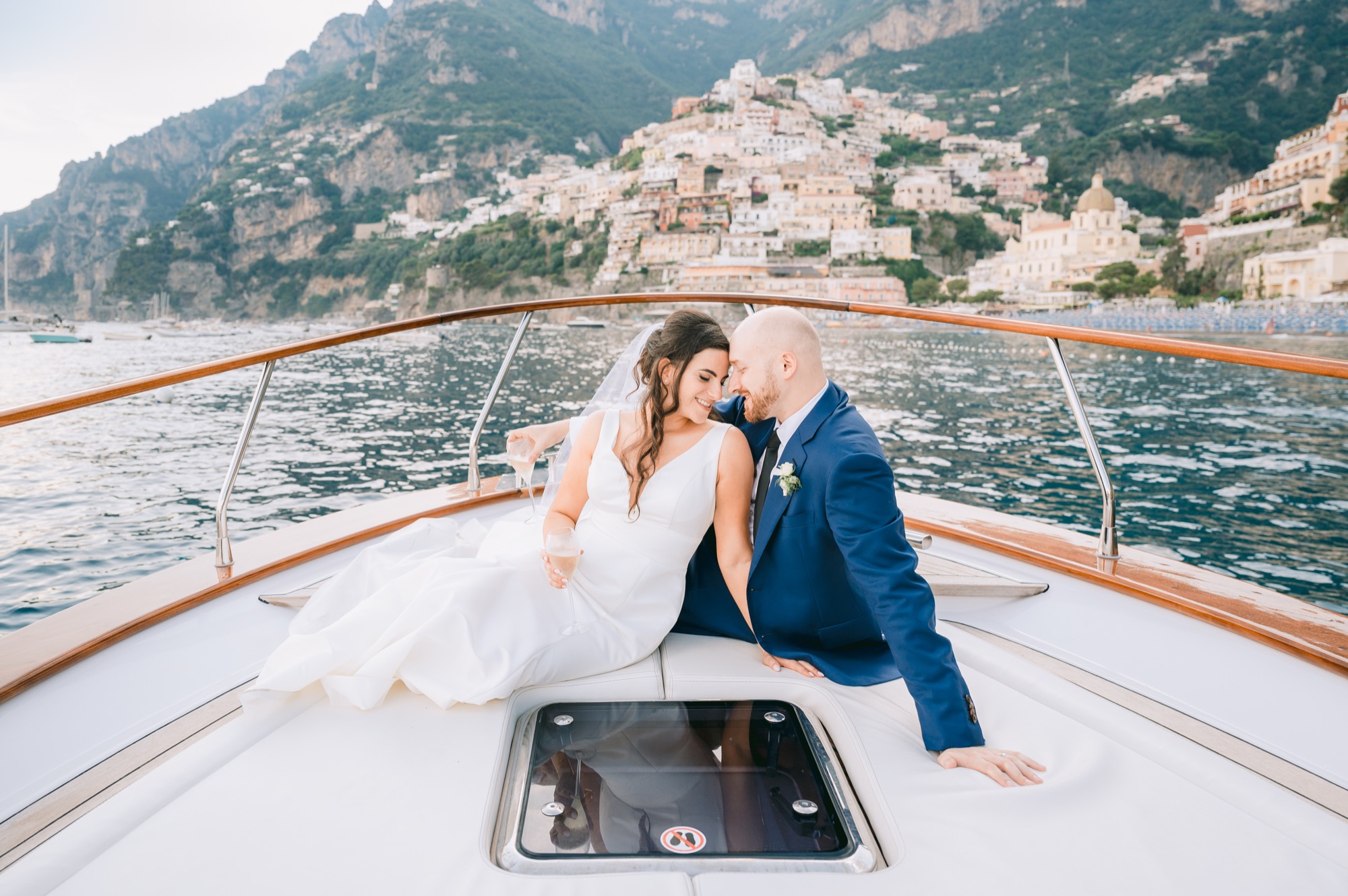 Location: Amalfi Coast
Style: Romantic
Photography: Emiliano Russo
When it came to planning their Amalfi Coast destination wedding, all Sonya and Steven needed was each other. Our couple opted for a personal, intimate and romantic elopement on the Amalfi Coast. They wanted to focus on taking in every ounce of emotion and being present with their loved one. The beauty behind an elopement comes from combining traditional and non-traditional elements, making your day unique and exactly what you envisioned.
Now imagine this: turquoise seas, delicate pastel colors, lush gardens, and picture-perfect views! The Amalfi coastline is probably one of the most beautiful in Italy, and it's definitely a destination that inspires emotion. Such an idyllic place for our destination wedding couple to say, "I do"!
Destination Wedding on the Amalfi Coast
Sonya and Steven's dream wedding day started with their first look in front of an enchanting hillside backdrop. Then the couple exchanged vows on the terrace of the Masa Villas in Praiano, overlooking the sea. Their mothers were by their side on such a magical day! To make their ceremony memorable and add a personalized feel, the couple opted for a unity sand ceremony, involving the symbolic blending of blue and white sand into a cerulean blue bowl. This ceremony symbolized the blending of the bride and groom into an inseparable unit of marriage.
To add to the perfect day, the couple took a boat trip around the Positano bay to capture every moment of their special day. Gorgeous views and delightful colourful houses on terraced cliffs, fragrant lemon groves – this Amalfi Coast village has everything to be a dream spot for an intimate destination wedding!
Matching the simple beauty of the day, Sonya chose an elegant and classic gown, while Steven wore a navy-blue suit. Both perfectly blended in with the colors of the Amalfi Coast!
The dreamy landscapes made for a very special day. A truly romantic adventure shared by the bride and groom! Between the very intimate ceremony, the ethereal setting, the boat trip, and the sacred 'I dos', what more could our couple dream of for their perfect destination wedding on the Amalfi Coast?
Wedding created by Moretti Events | Exclusive Destination Wedding Planner Amalfi Coast.